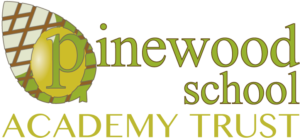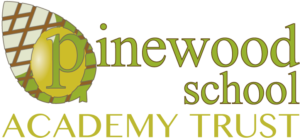 Headteacher's Welcome – Mr David McGachen, Headteacher, B.Ed (Hons.), NPQH
'I don't think it matters how old you are, the main thing in life is to always see yourself as a learner'
Welcome to Pinewood School.
At Pinewood, our aim is to encourage pupil's curiosity, persistence, resilience & respect.  
These things don't necessarily have to always come in that order, and not always to the same degree or extent each time, but we feel these are the fundamental building blocks to a successful future which together lead to independence in adult life…
Curiosity – Which is essential to develop the mindset of a lifelong learner
Persistence – Through which we achieve success over time
Resilience – So that we find success through challenge and adversity
Respect – For the views, opinions and diversity we see around us, enabling us to draw on the strengths of one another as we collaborate and grow together
With all this in mind, our curriculum intent is very simple:
'To provide ambitious learning opportunities that develop independent and motivated learners ready to take their place in 21st Century Britain'
Mr Baines Video for November 18 2022, It's Children in Need day with students from Beckham class talking about what they've been doing.
New free service to help young people manage their worries.
With YOUth – Children & Young People's Digital Wellbeing Service, Hertfordshire's children and young people, who are experiencing emotional health problems and/or their parents/caregivers, can now use a new free digital wellbeing service, without the need for a professional referral.
Asking for advice and help early, is the healthy, safe and positive choice for having good emotional and mental wellbeing – far better than trying to cope alone with worry and overwhelming feelings. This new free service is for children and young people aged 5-18, who are registered with a GP in Hertfordshire. It will initially be available from Monday to Friday, 2-10pm at: www.withyouth.org providing:
● Instant online messaging
● Helpline: 0208 189 8400
● Lumi Nova (most suitable for ages 7-12) – therapeutic digital gaming app providing goal based help for social/separation anxiety and/or phobias, using the most beneficial parts of Cognitive Behavioural Therapy (CBT). Access via the link is instant (no referral needed)
● Worksheets, quick tips and other resources to help
● Additional one-to one and/or group support
● Signposting to other services
The With YOUth team can help with problems such as mild to moderate anxiety, behavioural difficulties, school attendance, low mood, relationship difficulties, bullying or self-harm. The service is not for children and young people who are in crisis*.
With YOUth/Lumi Nova is part of Hertfordshire's Children and Adolescent Mental Health Services (CAMHS) System Redesign Programme. The Programme has made an ongoing commitment to improving access to emotional and mental wellbeing support at the earliest point.
Find out how Lumi Nova helped 11 year old Maisie to manage her anxiety in this short two minute report: 'Anxiety app helped me at my new school' says Essex pupil – BBC News
You can find out more about the With YOUth Children and Young People's Digital Wellbeing Service
at: www.withyouth.org
*Getting help for a Mental Health Crisis
● Call HPFT's NHS freephone 24/7 helpline: 0800 6444 101 or
● Call NHS 111 and select option two for mental health services
● In the event of a life threatening condition that requires an emergency intervention, call 999 for the emergency services.